Jury konkursu ma charakter międzynarodowy i składa się z 21 osób ze wszystkich kontynentów.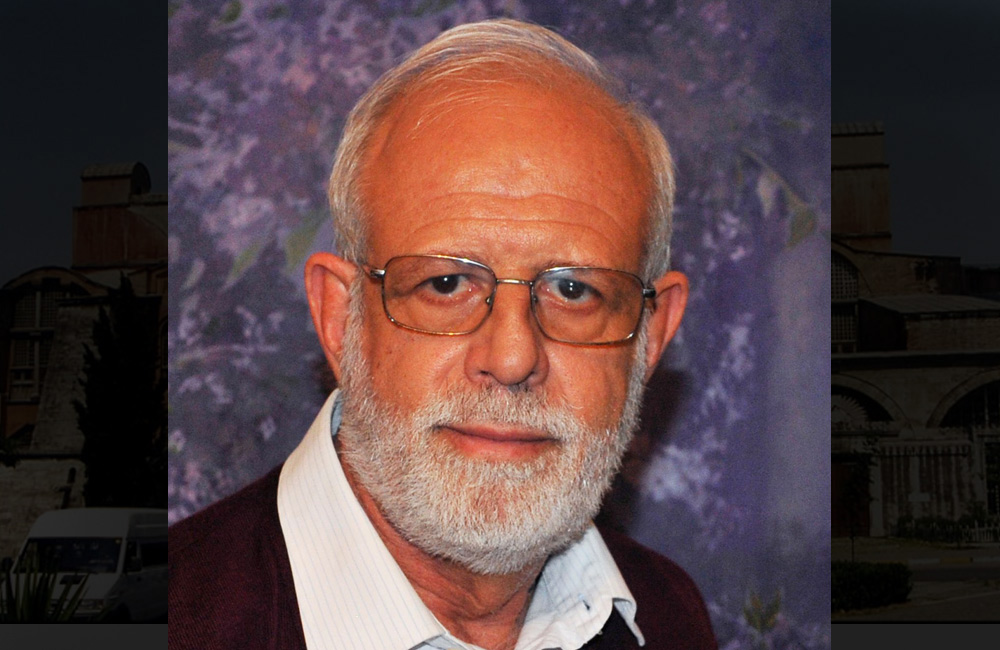 Constantinos Charalambous, Cyprus
Born in Nicosia - Cyprus 1952. From his childhood he showed interest and worked intensely with the art of photography. Since May 2013 he is the President of the Central Directory Board of the Cyprus Photographic Society. He has had twelve personal exhibitions. He participated in many group exhibitions and many of his works have been distinguished both in Cyprus and abroad. He was a jury member in various local photo contests, the National Greek Competition 2019 and 6 International Photo Competitions.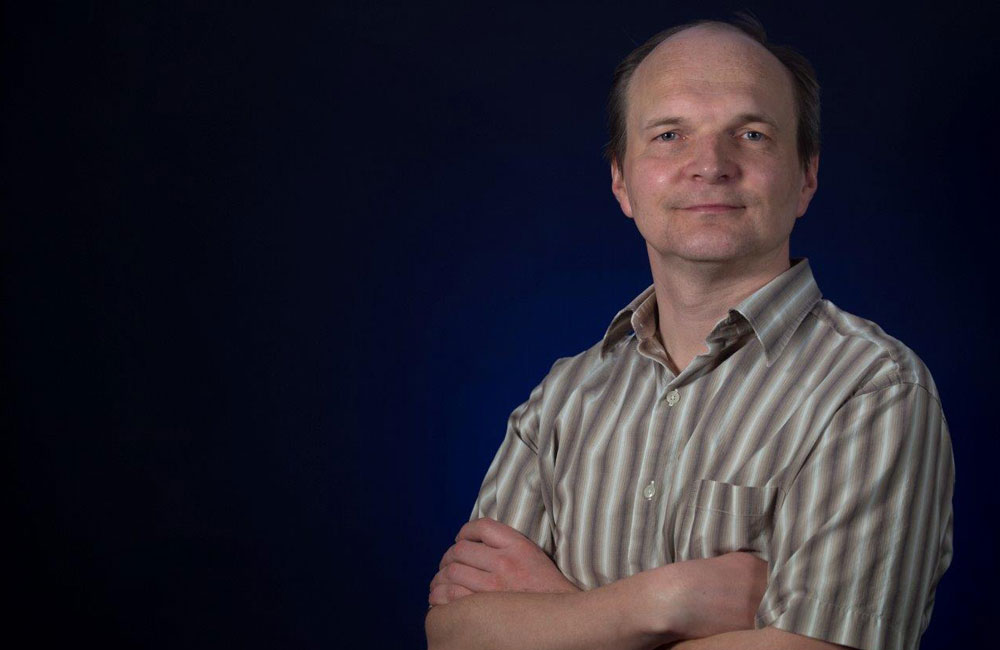 Yuri Gripas, United States
Professional photographer who works in Washington. He works for Reuters New Agency as their White House photographer. His photos of American Presidents, Heads of State and other political figures have appeared in publications throughout the world. Before moving to USA Yuri had exclusive access to the Russian Patriarch Alexiy II, which resulted in some 32 personal photo exhibitions around the world. Yuri is a member of Saint Nicholas Orthodox Cathedral (OCA) and serves as a subdeacon to His Beatitude Metropolitan Tikhon.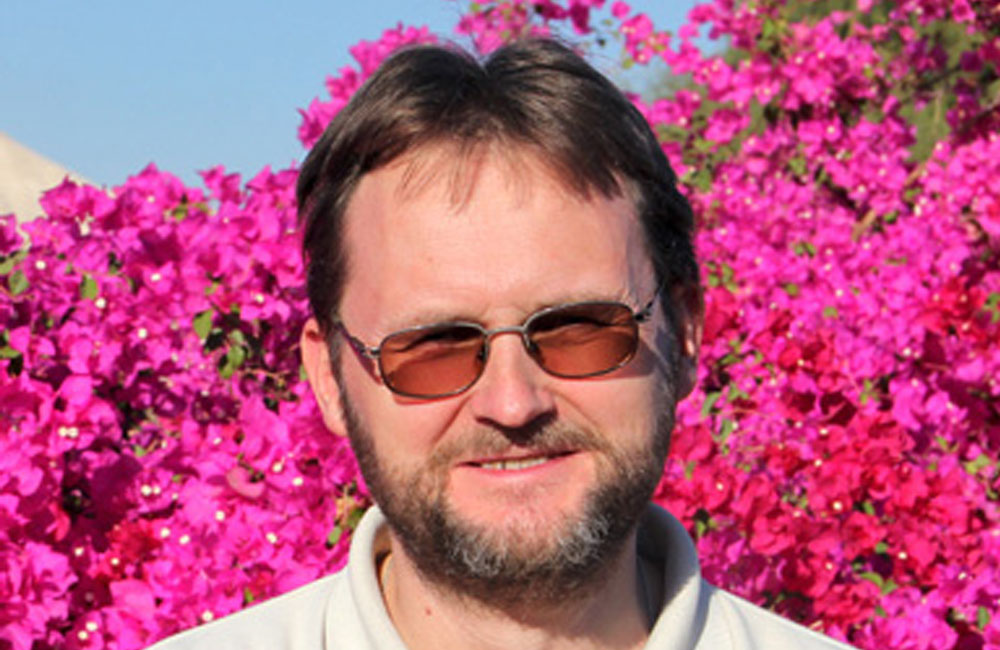 Jarosław Charkiewicz, Poland
Dr of Theology, journalist, editor, writer, translator, photographer. Author of more than 20 books on the Orthodox history, theology, hagiography and iconography. Secretary of the Publishing Department of Polish Orthodox Church. Initiator of series of albums "Colours of Orthodoxy".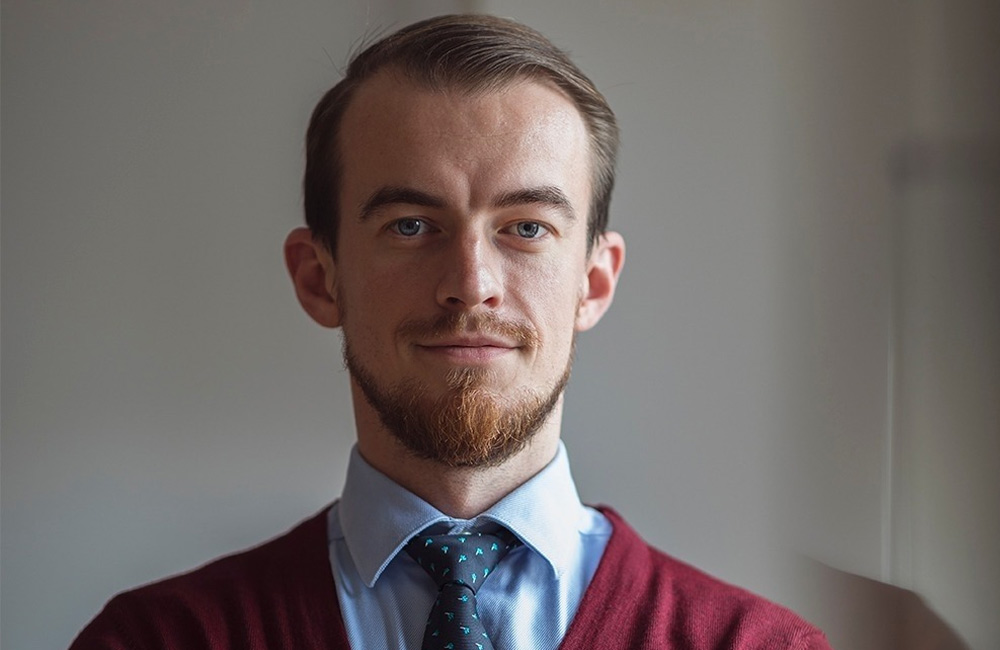 Aurelian Iftimiu, Romania
Patriarchal adviser to His Beatitude Patriarch Daniel and the head of the Basilica News Agency of the Romanian Patriarchate. He studied International Relations and Orthodox Theology. He translated the documents of the Holy and Great Council of Crete into Romanian. He is keen on foreign languages, geopolitics of religion, diplomacy, Orthodox spirituality and online church ministry.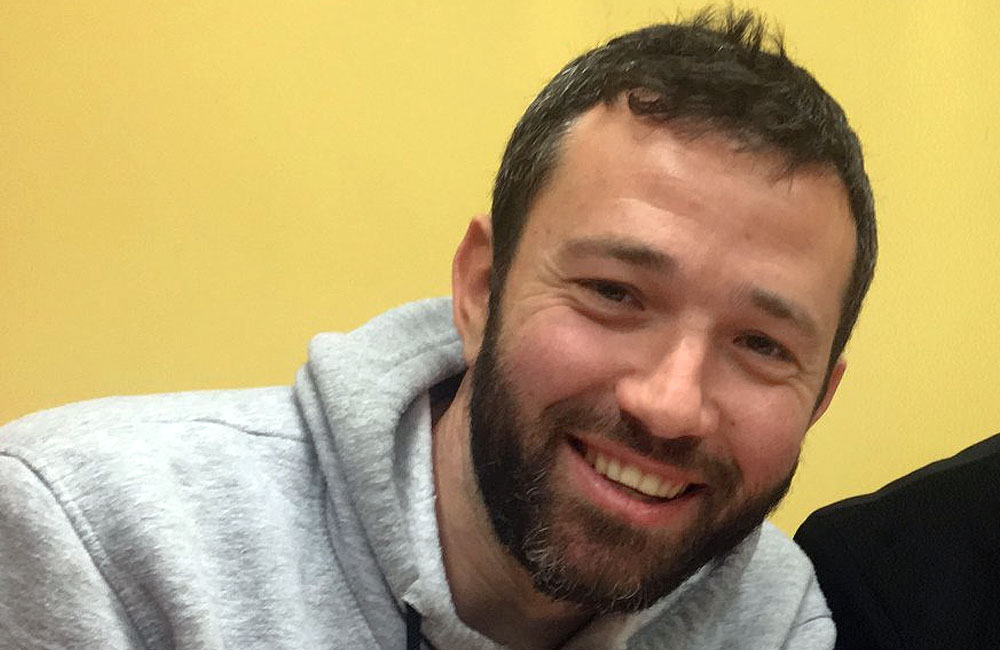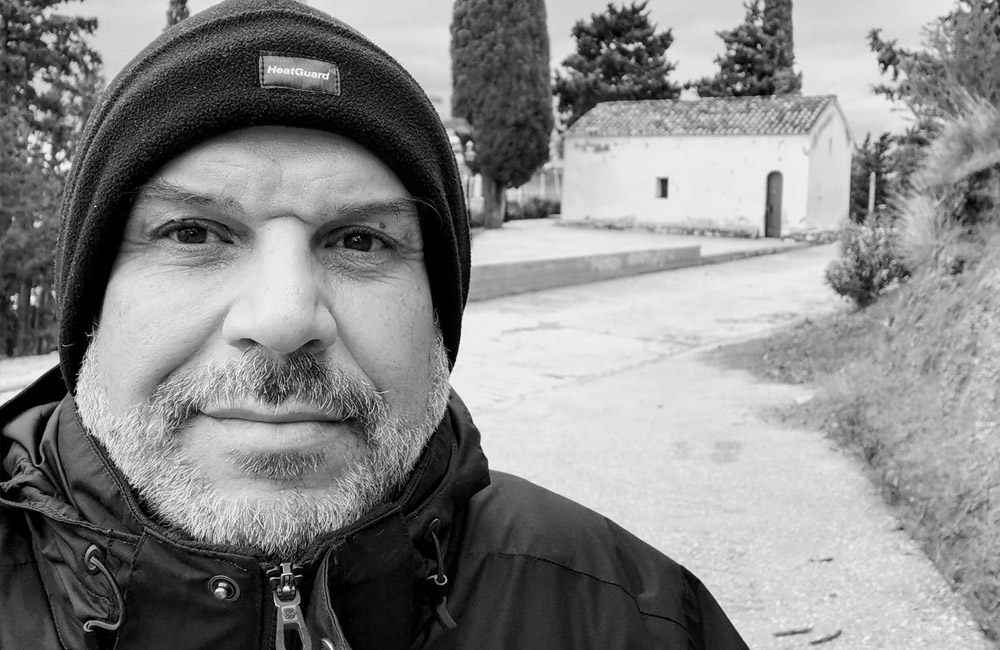 Nikos Gouraros, Greece
Director of Business Development, St Maxim the Greek Institute and Pemptousia. Founder, former president and executive director of St Maxim the Greek Institute and Pemptousia. President of the International Association of Digital Media and Orthodox Pastoral Care (DMOPC). Nikos is a Member of the International Academy of Digital Arts and Science and a Webby and Lovie Awards Judge and in the past has served as President and Vice President of the Online Publishers Association of Europe as well as Director of Strategy and Business Development for Digital Media of Lambrakis Press Sa in Greece. He is also a University lecturer teaching Digital Strategy.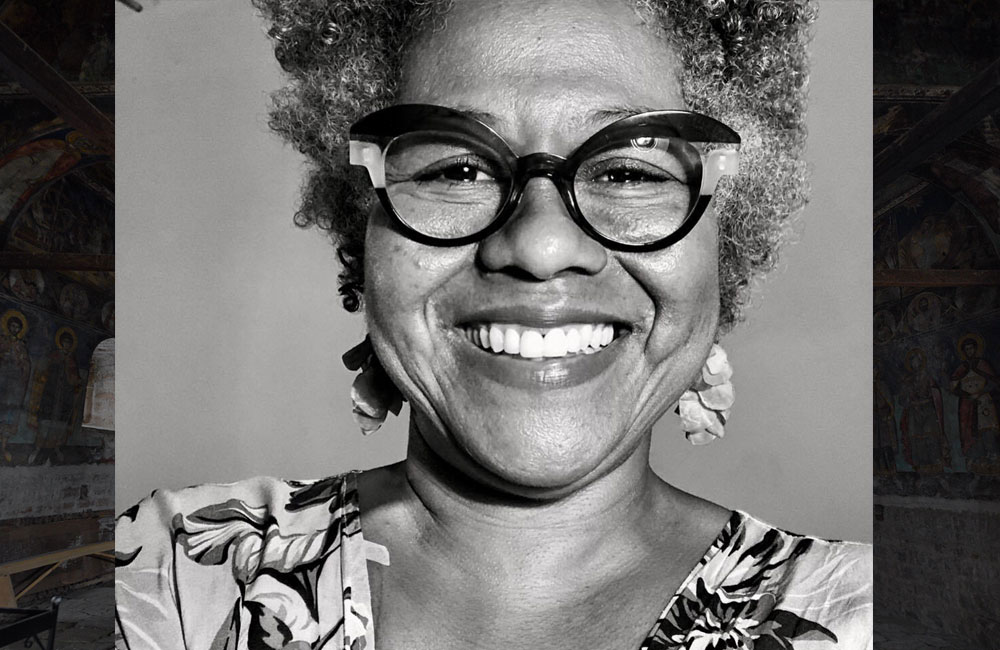 Mirjam Juvino, Brazil
Artistic and cultural producer, documentary filmmaker born in Recife, Pernambuco, in the Northeast of Brazil, in 1960. She has a BA in Architecture and a graduate degree in Documentary Film. She has conducted several projects, research work, exhibitions, seminars and conferences devoted to Architecture both in Brazil and in Portugal. Since 2000 owner of A Gente Se Fala Production Company, in Rio de Janeiro. Projects such as the creation and coordination of the book "Mulheres Negras do Brasil"; the "Piano Solo Series"; the production and management of "IV Black Cinema Meeting- Brazil, Africa & Caribbean".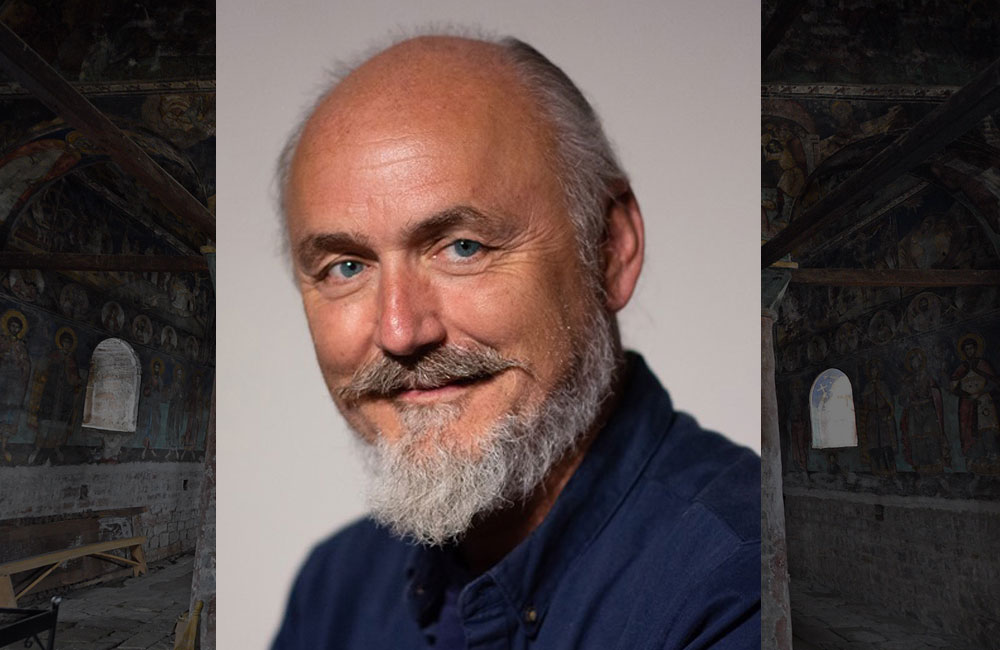 Vojislav Luković, Serbia
Born in Belgrade, Serbia, on 1960. Graduated at The Faculty of Fine Arts at Belgrade University. At the Belgrade National Museum he worked on conservation and restoration of the old paintings on canvas and wood. His main occupation is traditional Byzantine wall paintings and icon paintings on wooden boards as well. During all of his works, he used photography to document process of restoration of art objects and that was the starting point for his photographic engagement. His point of interest are common people in everyday situations, at the street, in the church, at the market. His works have won prizes and awards in many national and international photographic competitions. Proud member of Photo Association of Serbia and actual president of Photo Club Beograd. Subdeacon in the Serbian Orthodox Church.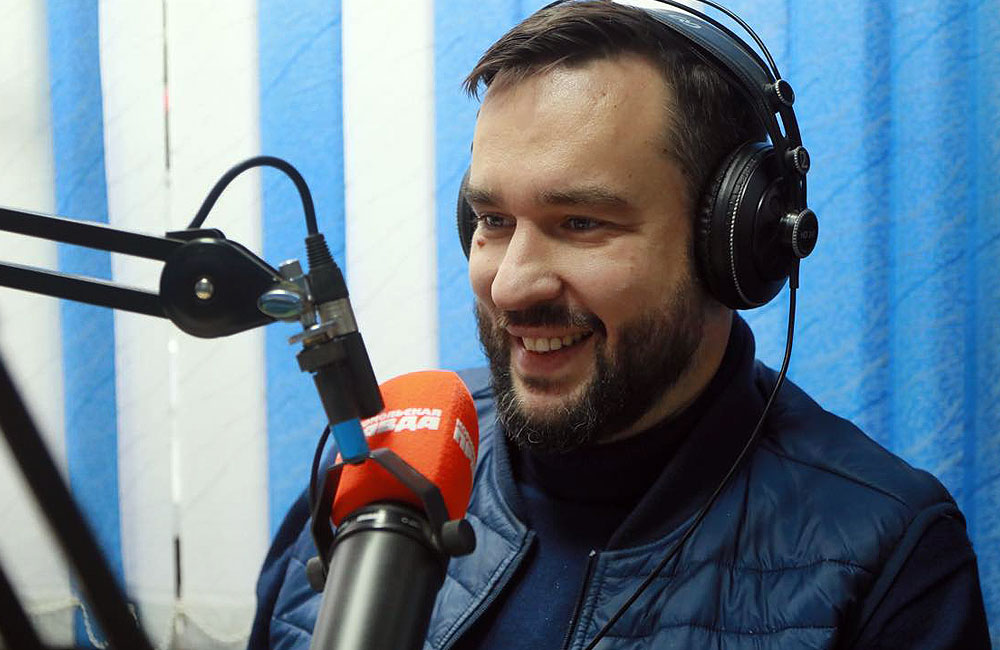 Denis Makhanko, Russia
Blogger, freelancer, photographer, producer, traveller from Moscow.
Collaborated with "Foma" magazine and Radio "Vera".
Autor of many articles about Orthodoxy in different countries.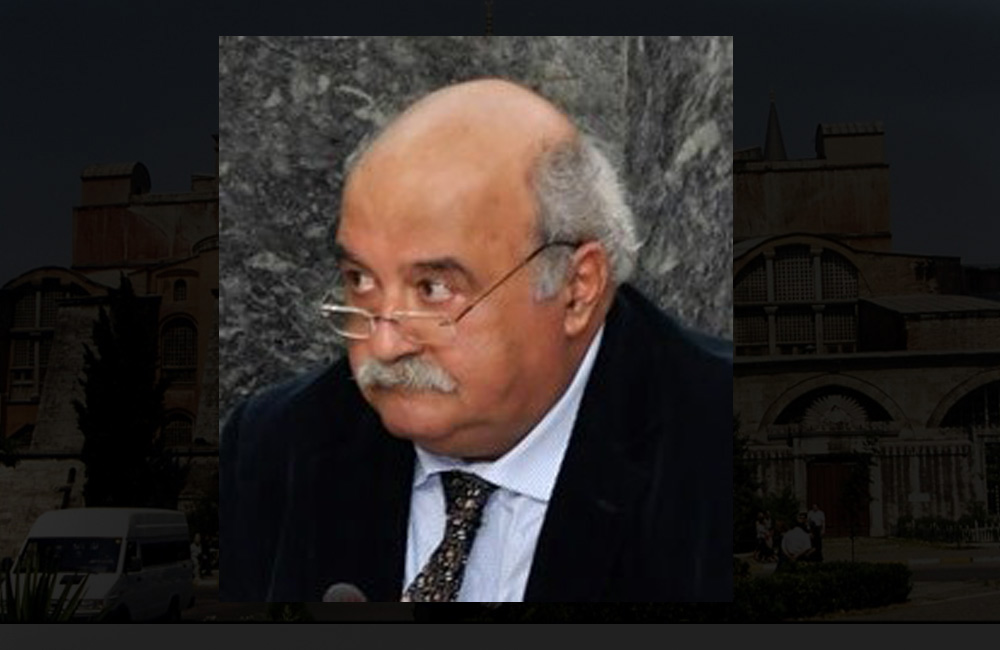 Dr Kostas Mygdalis, Greece
Dr of Theology, Architect, Advisor of the Interparliamentary Assembly of Orthodoxy. Member of the Organisational Committee of Pan‑European Congress "Orthodoxy in the New European Reality" (1993) organised by the Greek Parliament. Founding member of the Centre for Ecumenical Studies and Inter‑Orthodox Information seated in Thessaloniki.
more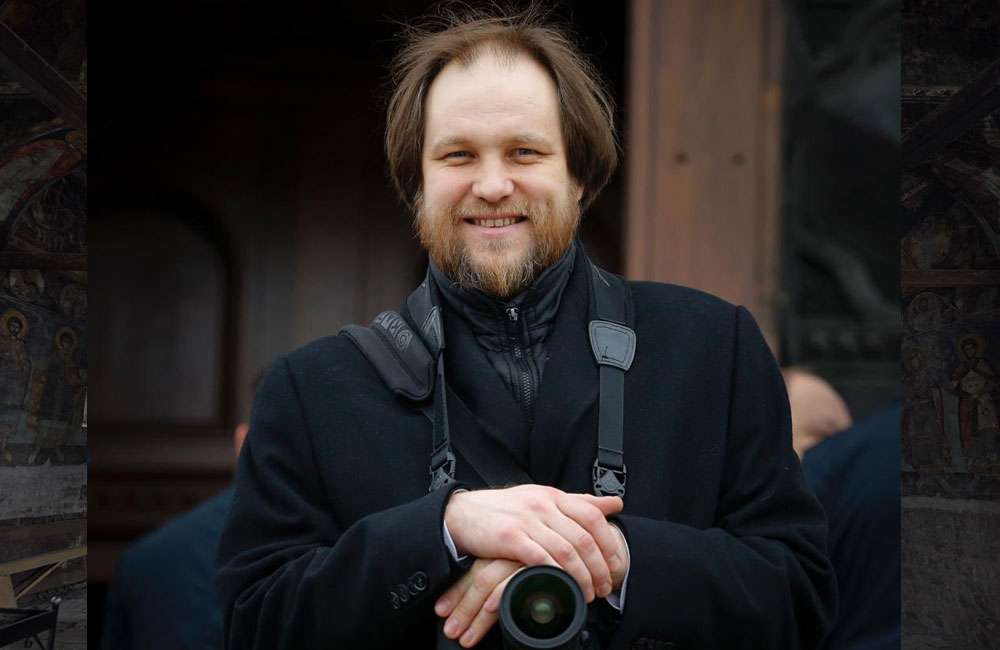 Fr Igor Palkin, Russia
Head of the photo-office of Patriarch of Moscow and all Russia, priest at mts. Tatiana church at Moscow State University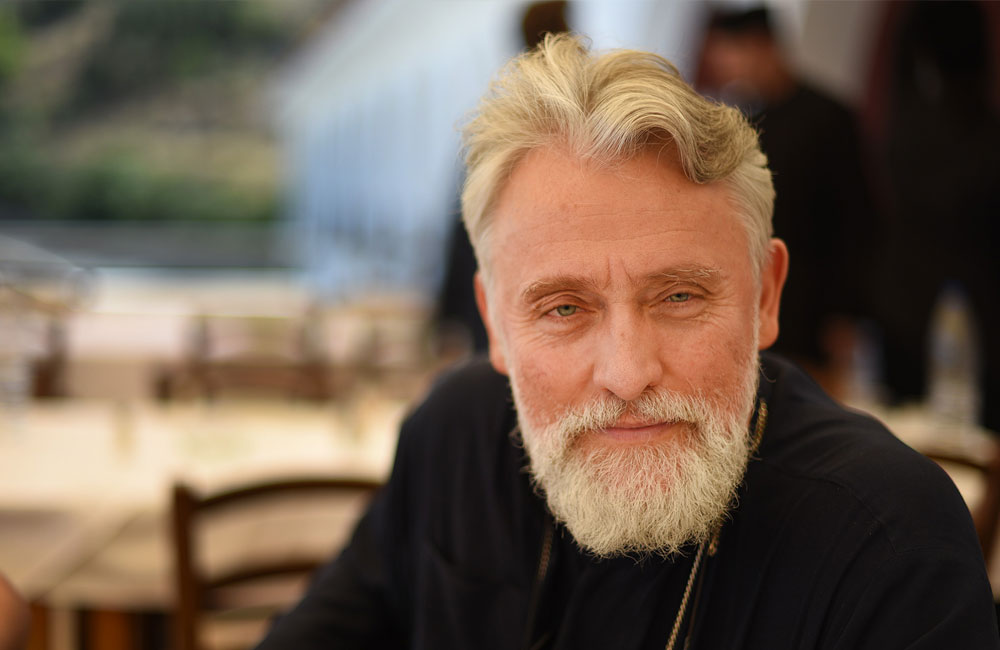 Fr Jivko Panev, France
Co-founder and editorial director of Orthodoxie.com. He is the producer of the program 'Orthodoxie' on the national channel France 2 and a journalist. He is also a lecturer at the Institute of Orthodox Theology Saint-Serge in Paris
d. Andreas Salminen, Finland
Protodeacon Andreas Salminen serves at the Archbishops office in the Orthodox Church of Finland. He collaborated with the last volume of Colors of Orthodoxy, Finland.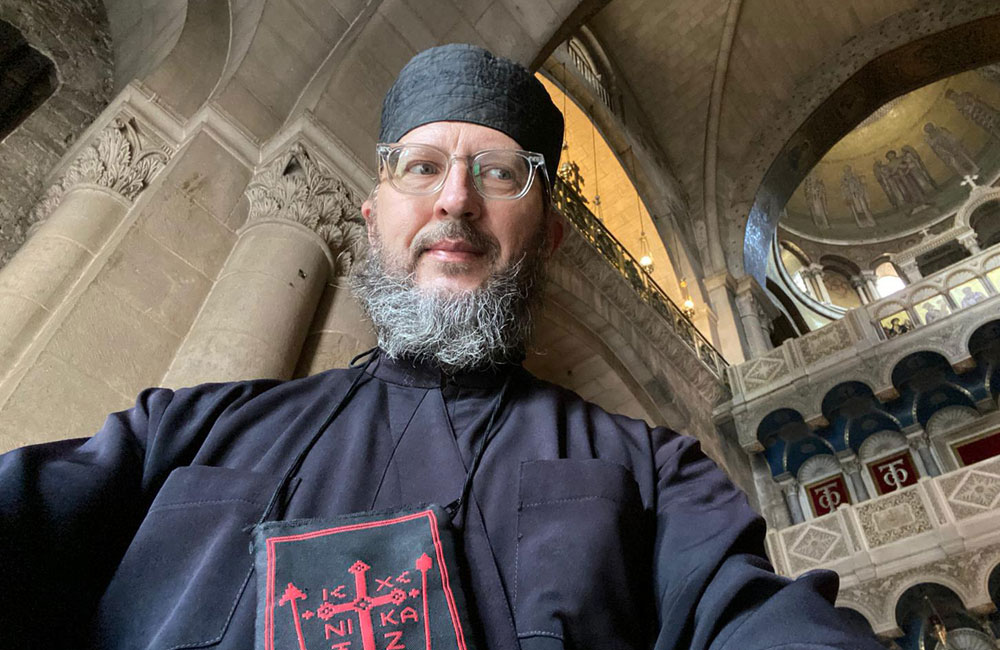 Fr Igor Pchelintsev, Israel
Born in 1964 in St. Petersburg, Russia. First education - teacher of History, worked as a teacher in the school, university and spiritual seminary. Married 35 years Priest of the Russian Orthodox church from 1990, Since 2011 - priest of Russian church in the Holy Land in Tel-Aviv-Yaffo.
Start photography in the school time, the second start since 2003. Had Exhibitions in UK, Israel, Russia. Member of Journalist Union of Russia and Royal Photographic Society (UK)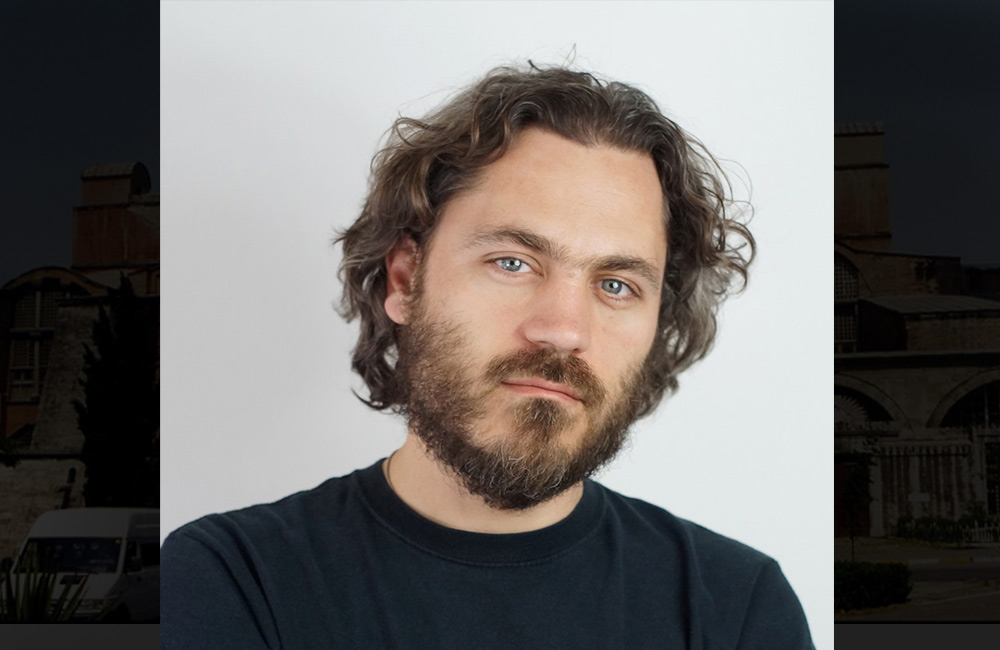 Penko Skumov, Bulgaria
Photographer and graphic designer from Sofia, Bulgaria. Born in Burgas in 1978, he grеw up in Pomorie on the Black Sea coast. He has studied art history and cultural studies at New Bulgarian University in Sofia. He is a co-founder and member of the photo group Naos. His photographs are published in "Mirna", "Christianity and Culture", "Svet" magazines, in issues from Omofor publishing house etc. Since 2015 he works especially in street and documentary photography genres. Member of BULB Collective (Balkan Urban League without Borders) since November 2018.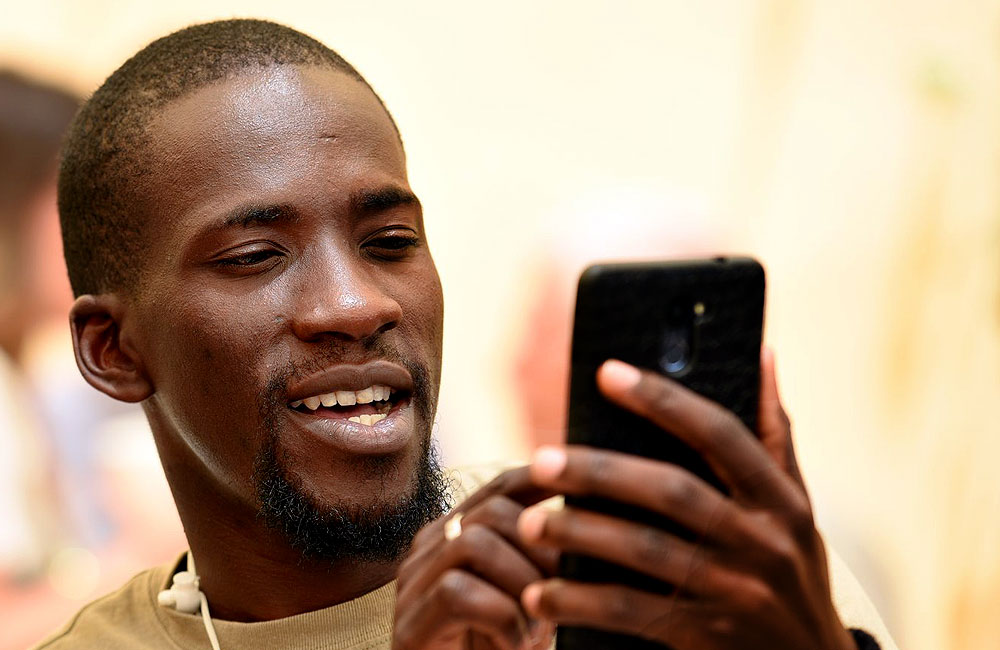 Iakovos James Ssengendo, Uganda
Born in Mukono a small District of Uganda. Information technology specialist from Makerere University Kampala. Am the founder of Digital Media activities in the Uganda Orthodox Church, Patriarchate of Alexandria and All Africa. Official photographer and graphics designer of the Church, Content Creator, and manager for all media platforms of the Church. Advisor in affairs Digital Media in different Orthodox Metropolis and Diocese in East Africa with the blessing of their respective Hierarchies. I love photography, adventure, and travel but mostly to theological and archaeological centers and sites. But most of it all a proud Orthodox Christian convert at the age of 6.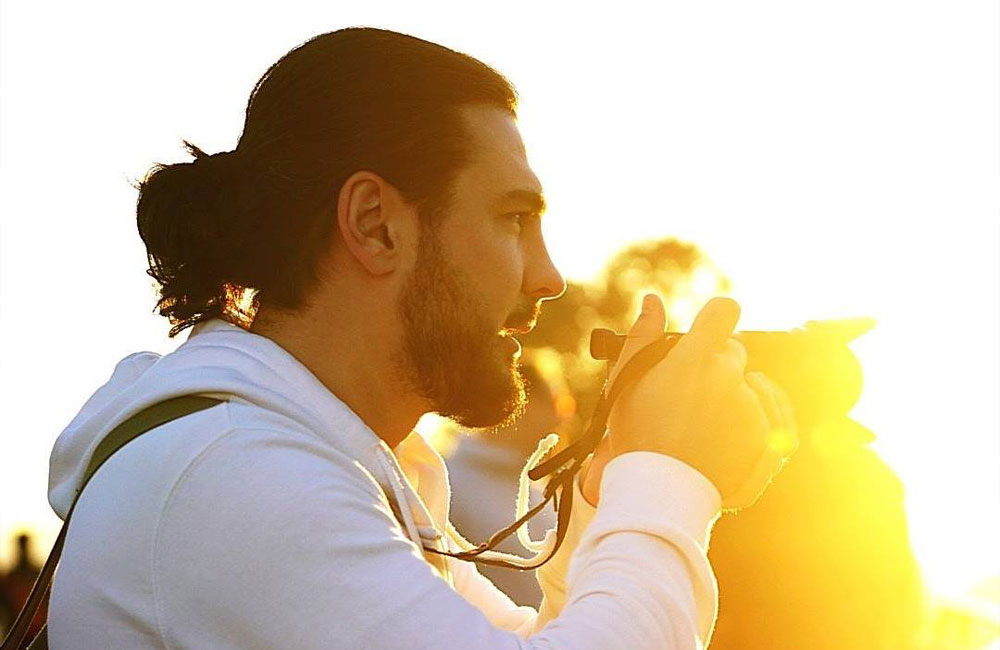 Ionut Trandafirescu, Romania
Romanian cultural entrepreneur, publisher, festivals manager, traveler and author based in Bucharest (RO) and Reykjavik (IS). He is director of the international photography festival Bucharest Photofest and cofounder of Photographer of the Year in Romania Awards. Ionuț is president of Palestinian Cultural Center in Romania, tour guide and founder of filos · travelers agency. Filos Publishing House has an important role in his cultural activity too. In 2019 he founded Alternative · Culture, a multidisciplinary cultural platform in focus with music, literature, travel, photography, arts and film.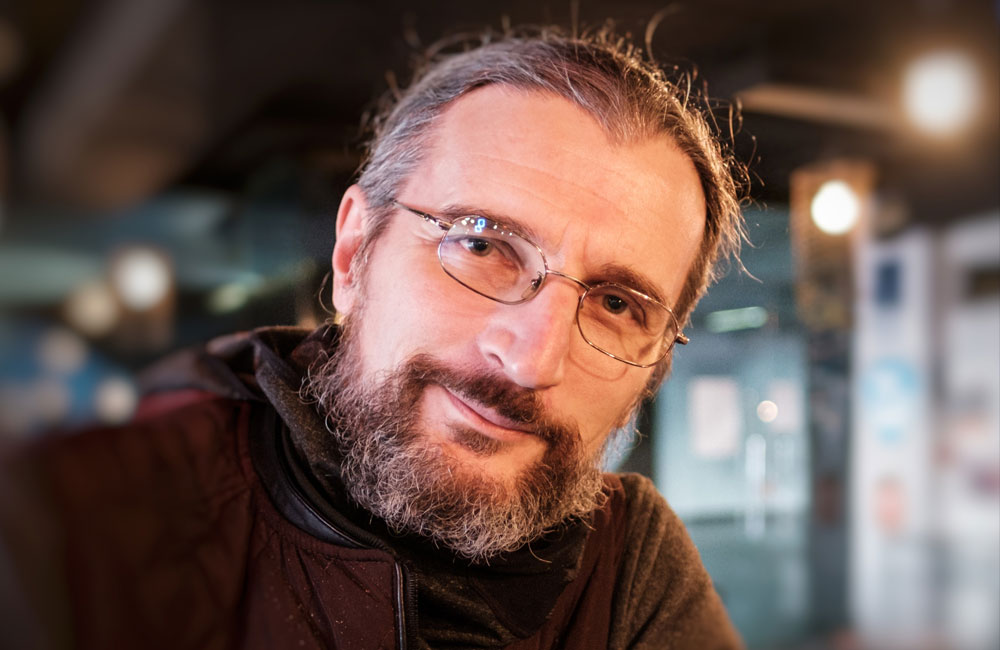 Danko Strahinić , Serbia
Historian, associate as a journalist and photographer for the newspaper of the Serbian Patriarchate "Pravoslavlje (Orthodoxy)", music portal "Balkanrock" and Serbian world music magazine \"Etnoumlje\". His field of interest is relations between state and religion communities, the status of Christians in the Middle East, religious motives in popular culture and intercultural connections through music. As a photographer, he is focused on architecture, monumental heritage, religious symbols and musical events. Some of his works and photos have been published in historiography publications and few catalogs of icons and paintings. He participated in the number of photo exhibitions.
Chris Vlahonasios , Australia
Orthodox media expert and owner of TRANSFIGURE MEDIA. Operating since 2008, TRANSFIGURE has become the world's biggest creative media network for Orthodox Christian filmmakers and artists. The organisation's goals are to showcase, promote and distribute the creative works and services of Orthodox talent.
In 2014, Chris founded Byzanfest International Orthodox Film Festival which screens online and is hosted in several countries. The Festival's aim is to help grow and foster Orthodox Cinema for a global audience.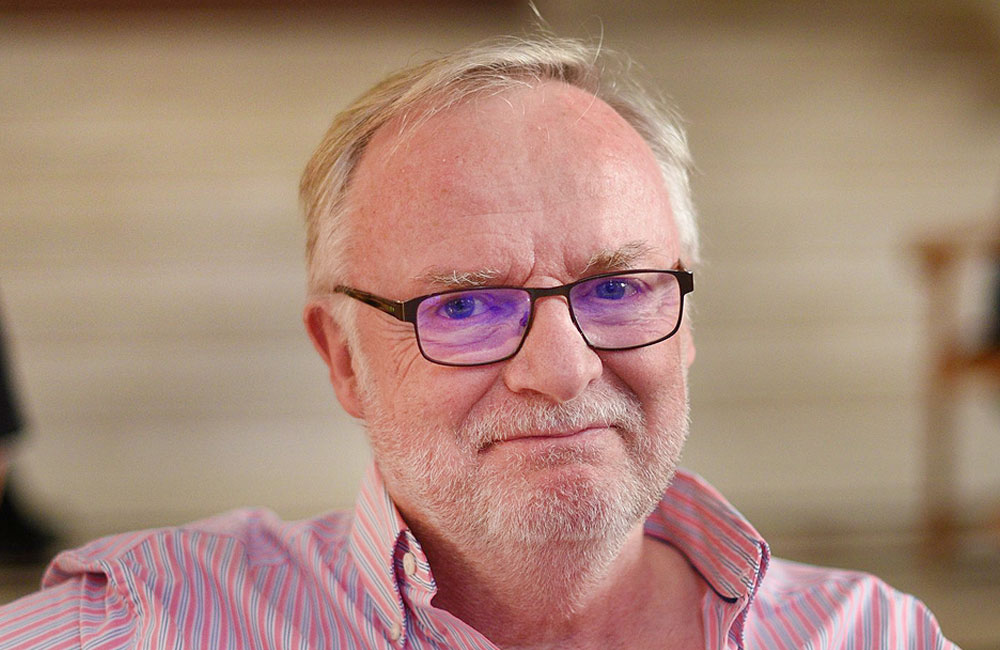 Peter Williams, Switzerland
Independent Cameraman / Photographer / Producer & Editor from Denmark, but have been based in Geneva, Switzerland for the last 25 years. In 1983 Peter joined the World Council of Churches. During the next 20 years, he supervised the WCC's audiovisual communications. From Tokyo's Imperial Palace to the Altiplano in Bolivia and from the oil rigs in the North Sea to the Aboriginal communities of northern Australia. No other expression better summarises Peter Williams' international career, which until now has covered assignments in more than 120 countries.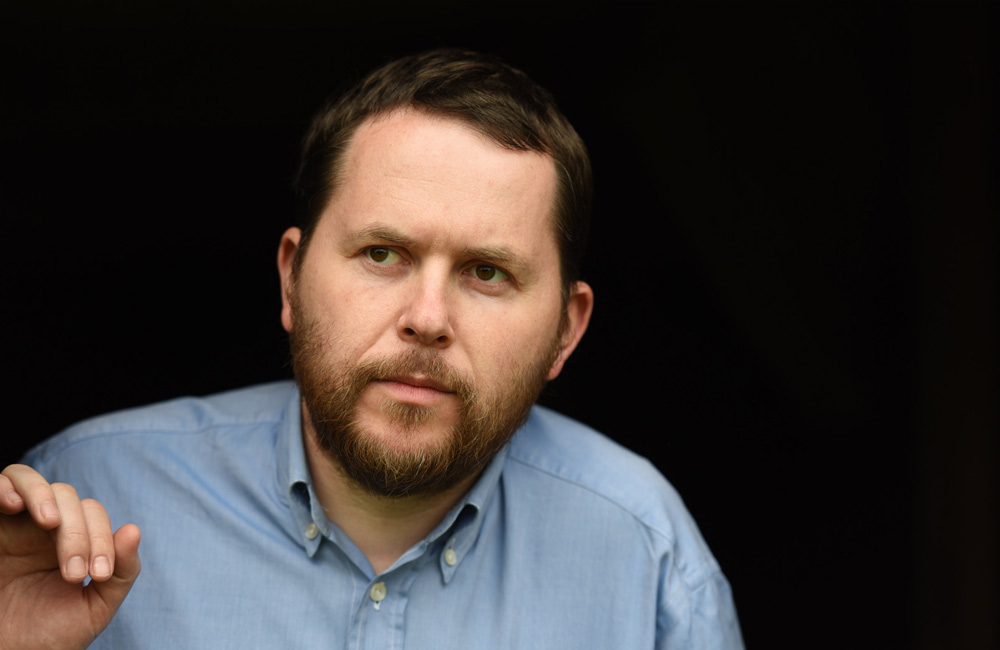 Aleksander Wasyluk, Poland
Youth work coordiator in Polish Orthodox Church. President of the OrthNet Association. Εditor and one of the founders of www.orthphoto.net. Founder of a Polish website about and for orthodox believers www.cerkiew.pl. Currently working for a photo educational project: www.szerokikadr.pl for Nikon Poland. Thanks to SYNDESMOS visited and explored many places connected with Orthodox religion.
Jak zgłosić zdjęcie
Udział w konkursie jest bezpłatny.Na Wasze zgłoszenia czekamy pomiędzy 2 maja a 8 lipca 2021.